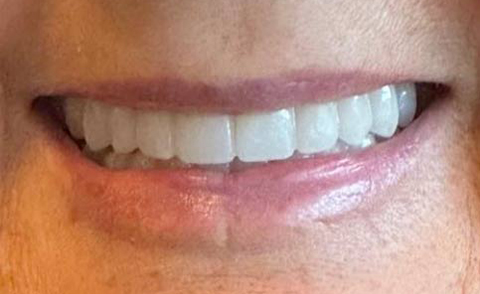 We can give you the smile you've always wanted in a single day!
If you wear dentures
If you are missing, or are about to lose most of your teeth
If you are uncomfortable with your smile
If your teeth are badly broken down
At Trovato Family Laser Dentistry, we offer full dental implant services, from initial consultation through your surgery and the insertion of your new teeth, right in the comfort of our Kearny, NJ, office. As with any procedure involving your smile, you will have the opportunity to give your own input as to what you want the final result to look like. We, of course, will guide you with our experience and expertise, but you will have the final say over what your smile will ultimately look like.
If you've done your research, you know there are many variations to these procedures. We know it can get confusing, but it is our job to explain things to you so we can help you decide which variation will work best for you. Because there are a variety of material choices, and prosthetic designs, individual cases will vary in cost. We don't believe in one size fits all. We will make sure you understand what you are getting, and help you choose what's right for you.  We will not allow yow you to choose anything inappropriate, so you won't have to worry about making a bad decision. We will be straight forward with our fees, and they will always include everything necessary to complete your case for long term success. All of our material are made here in the USA.  We only use U.S. labs that do not farm out the work to labs in other countries.
Even if you have been told by another practice that you are not a good candidate for implants, or you do not have enough bone, come in to see us. We do many cases that that have been told they could not have implants.
Call us today to find out what we can do for you. Our phone lines are open 24 hours a day!
Careful planning goes into each and every case before your teeth are ever touched, but once we are ready to move forward, you can walk in, in the morning, and walk out in the afternoon with a brand-new smile. A smile that is not removable! A smile to be proud of! A smile you can enjoy your favorite foods with! A smile that is designed to be easy to maintain, and easy to keep clean! No more worrying about teeth slipping down, denture breath, denture glues or painful sore spots!
Book an Appointment today! Every case is customized to the individual. Call at: (201) 991-0177