Invisalign is a method of tooth movement developed and distributed by Align Technologies. It is the most well know of all the clear aligner systems available. Unlike some of the systems out there, an experienced dentist always supervises Invisalign patients. In addition, Invisalign has developed and patented, specialized plastics for their aligners, which, in our opinion, makes them the world leader in this category.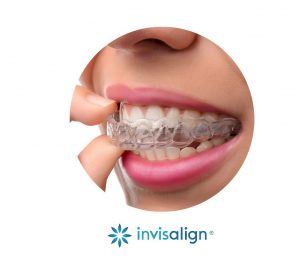 Invisalign steps to success
1
X-Ray
We start with a precise view of your mouth's interior
2
Options
We discuss all available options
2
Installation
We assist through the entire process
4
Improvement
You follow up with us and enjoy the improvements to your smile!
The world's most advanced clear aligner.
With 20 years of research, 900+ patents, the world's largest 3D printing operation, and data from 6 million smiles, you can trust Invisalign clear aligners.